Partner with an award winning digital agency to achieve higher conversion rates and sales from your digital marketing.
Discover What's Possible
We analyse your marketplace and the untapped potential that you are yet to accomplish and then give you a roadmap for success.
Size Does Matter
As a boutique consultancy we ensure an unmatched attention to detail for every single client - unlike most bigger agencies holding the same accreditations as us.
Having A Good Plan
The roadmap we create for our clients form a strategic pathway through the digital channels available making the most of the correct verticals and horizontals for your marketplace.
Connecting to Your Audience
There is a daily audience actively searching for your services or products... we create a strategy to ensure we appear with multiple touchpoints at the correct moments of your customer's online journey
Mutli Channel Touchpoints
We use channels including search, remarketing, video, social and email all connected together to make your business stand out ahead of your competitors.
Your Technical Partner Towards Online Success »
Working with MCG Digital Media will be one of the smartest decisions you will make in business. It's no mistake that we were chosen by Google to be in their elite partner program which is reserved for the top five percent of digital agencies in the country. If you want online success make sure you choose a partner that achieves great things for their clients.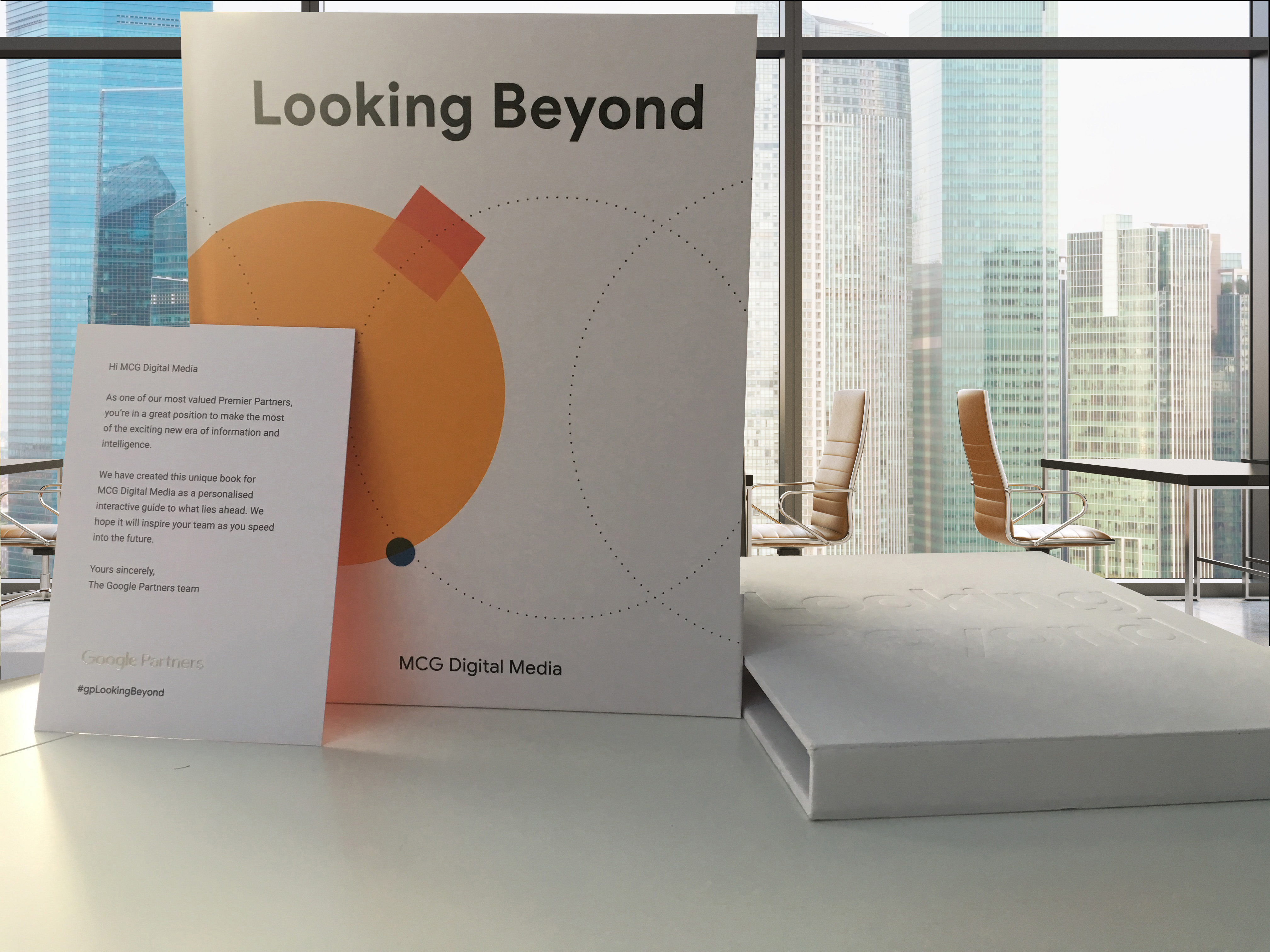 With our state of the art client area for lead generation and bespoke reporting procedures we make sure that you are always connected to your online audience that want to engage with you. As a busy professional you will wonder how you ever managed without us.
MCG Digital Media

We love what we do
The UK's Leading Boutique Online Marketing Consultancy. That's not us saying this... it's Google! We are the only boutique consultancy in the UK to hold the elite Red Partner's Badge with Google.

Contact Us